Grinding, sales & rental of skates.
We offer grinding of all types of skates at very reasonable prices. We also have the knowledge and the ability to grind knives, scissors axes and this is of interest.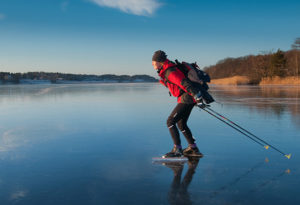 Sales
On Cykelstallet we have various accessories for your skates. If you are missing something in our selection - please do not hesitate to ask, we will help you more than happy to find the product you are looking for.
Rental
We also deal with rental of skates. These are always in the form of newly sharpened to ensure that your trip is as enjoyable as possible.
We have the other equipment as well if you should need it.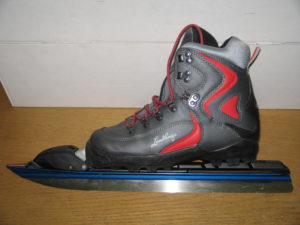 This is the loose heel version. Skyllermarks blue with Lundhags boot. Included ice picks the prices are as follows
| Days | Price | |
| --- | --- | --- |
| 1 day | 350 kronor | |
| 2 days | 450 kronor | |
| 1 weekend | 550 kronor | |
| 1 week | 850 kronor | |
Sharpening
We are professionals at grinding och sharpening ice skates of all kinds.
| | | |
| --- | --- | --- |
| Sharpening Nordic Skates | 250 SEK | |
| Radius Sharpening Nordic Skates | 300 SEK | |
| Sharpening Hockey Skates | 120 SEK | |
| Sharpening Figure Skates | 160 SEK | |
| | | |